When you have at least 1 Life Skill Point, you can learn Fishing.
The Life skill book Fishing can be bought from the Grocer.

Fishing in this game is not fishing with a fishing rod, but fishing with a boat equipped with a fishing net on the open seas. Therefore in order to fish, you need the following:
You need to be lv15
You need to have a boat equipped with a fishing net.
Fishing skill lv2 or higher. Otherwise it will be really hard to get anything.
A boat can be purchased at the Builder.
First you have to board your ship at the Harbor Operator and set sail to the open water.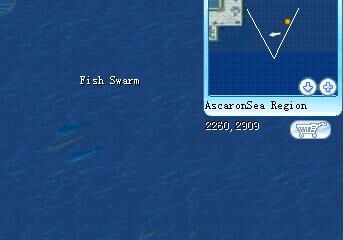 Schools of fish are displayed on your mini map as little orange dots.
Put the fishing skill in the quick-bar (assigning a F-key). Press the F-key and select the fish swarm.
You will start fishing.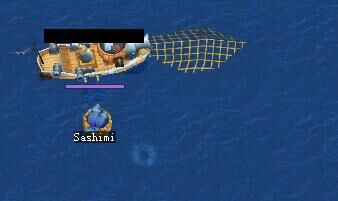 During fishing, your catch will 'drop' besides the boat. It can be Sashimi or Fish meat.
Fish meat will not be stacked in your inventory, but in your cargo of the boat.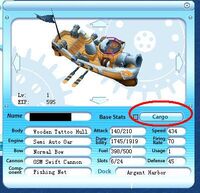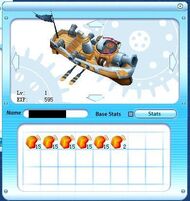 The cargo can be selected by right-clicking the vessel deed in your inventory and select cargo
By using the fish meat on sea (double click) it will refuel your boat.








For all fishing locations, please check http://piratia.arbah.ru/en/fish (database)
Community content is available under
CC-BY-SA
unless otherwise noted.